10th Anniversary | Limited Edition
s.a. €5,70
We have decided to celebrate the first 10 years of BlackBay Lodge with something unique and special.
A limited edition of our BlackBug in a special custom color and the entire BlackTail set also in a brand new an unique color.
A color that has proved to be extremely effective during the fishing tests, but also perfect for those who love to collect fishing lures or for those who simply want to remember with us the first 10 years of Blackbay lodge
ID
Thumbnail
SKU
Model
Stock
QTY
Price
1
LE-10TH-BLKBG
10th Anniversary BlackBug
Sold
Out

€

56,70
Add to cart
2
LE-10TH-BLKTSP-L
10th Anniversary Rooster
Sold
Out

€

8,70
Add to cart
3
LE-10TH-BLKTCR-L
10th Anniversary Curly L
Sold
Out

€

6,70
Add to cart
4
LE-10TH-BLKTCR-S
10th Anniversary Curly S
In
Stock

€

5,70
Add to cart
5
LE-10TH-BLKTDB-L
10th Anniversary Double L
Sold
Out

€

6,70
Add to cart
6
LE-10TH-BLKTDB-S
10th Anniversary Double S
In
Stock

€

5,70
Add to cart
7
LE-10TH-BLKTSH-L
10th Anniversary Shad L
Sold
Out

€

7,70
Add to cart
8
LE-10TH-BLKTSH-S
10th Anniversary Shad S
In
Stock

€

6,70
Add to cart
ID
Thumbnail
SKU
Model
Stock
QTY
Price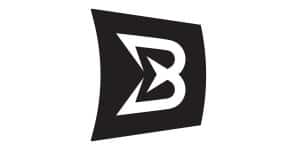 This "Limited Edition" of the BlackBug is sold together with a BlackTail Shad L – 10th Anniversary Limited Edition and rigged with the BKK Spear 21-UVO treble hooks. The packaging is also in Limited Edition and makes it perfect for every passionate collectors.
Lenght: 25 cm | Weight: 105 g
The BlackTails Limited Edition series perfectly match the coloring style of the BlackBug. The result is a perfect coordinated mix of colors that make this Blackbug not only eye-catching, but also and above extremely effective during the fishing action.
The 10th Annversary Limited Edition BlackTail can be used also with any other colors of our BlackBug.
Length and weight are the same as the normal production models.